Code: S43OO25
Replacement sweeping base for long-lasting professional brooms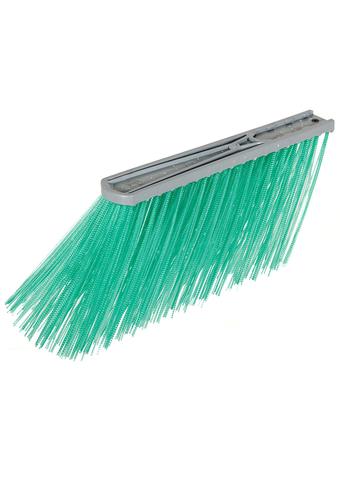 EXXIT V 43 cm sweeper
Subscribe to the website to view price
To purchase our products you must be registered on the site. The prices reserved for you depend on your profile and the volume of purchases.
The sweeping base S430025 is the ideal replacement sweeping base for professional brooms with fixed or adjustable attachment. This sweeping base is suitable for STATIC 430V brooms and in general for the whole series of brooms with professional STATIC, DINAMIC and SPRING attachment.

The mounting slide is the characteristic of the EXXIT-SYSTEM that makes each base interchangeable with any handle.
Tecnical details
SWEEPER:
Length 43cm - Weight 725 gr - Bristle length 25cm - Bristle color GREEN - Strong type